James chilling around freestyling.
If just throws stuff like this away,
Imagine what he keeps for himself. 
So, first things first.

We had our first show (second performance) at @FamousPub_ATL, and it went CRAZY well. Most of the day was spent running around like crazy trying to get our EP burned, gear in order, and square things away with our jobs. We showed up at the venue around 9 ish, and sat down to watch the Heat vs. OKC. We went for our sound check shortly after, and waited as the crowd stared on anticipating our set. I won't lie, the crowd looked on wondering what we going to sound like as we were setting up. One guy even went on to say "You guys probably sound like the Roots right?" To me reply of "….*shrugs*" lol. We sound like whatever we sound like (although the Roots is an AMAZING band of musicians to be likened to, we are not them).

As people started to pour in from those we invited, to those already in the venue, to those out in the main bar area, it was clear to me that something was going right. I love that moment. You know…the one where people come to hear you play…sit…and LISTEN to what you have to say? That feeling is invaluable. Wouldn't trade it for anything. From Ross rapping, mad love from the crowd, and brief conversations with the sound guy about "Not Cuffing the Mic Like a Rapper 101", we had a great night! S/O to @ConcordAmerica ,  Rachel Weir, @IndigoViolence, and the rest of the gang for coming out last night! We love you guys and can't wait to see you all at the next show ;). Stay tuned.
- James

PS. If you guys ever have any photos/videos of the shows shoot them to us at gopleasanthill@gmail.com
Perfect Love Made F.E.A.R An Outcast
Just when I thought life couldn't get any worse, it got better.
For a long time I struggled with the thought of not achieving my full potential as a person/artist. Growing up with less resources than my peers groomed me to become an innovator. You know to make something out of very, very little. I hate to waste anything, time, food, money, anything. Therefore when I grew older, I started to make the most of everything. I've always wanted to be an example of where a little dream and a lot of moxy can take you. 
I can honestly say that no matter where you are from or what your situation looks like, faith, hope, and love will make you reach much farther than you could ever imagine. But the greatest of these is love. Do what you love, recognize who you are in Him, and do what you were built for. Then you will achieve true success.
Strive for that perfect love, that casts out all fear.

-James 
Life is wonderful
Hey what's up guys,
                            This is Sam, I just thought I'd drop in with a bit of retrospection to give this blog a little bit of personality. I've noticed that regardless of where I go there seems to be an ominous "aura" that patronizes people called stress. As much as I'd like to say "Don't worry! Cheer up champ!", it's never that easy now is it. A lot of people don't realize a lot of their own issues BEGIN with themselves. I'll try to shed some light on the matter in a way that you can see from my own eyes, but that'll be hard.
        No one on planet Earth has a real duty or real purpose other than to do what they are built to do, so there's one HUGE weight off of everyone's shoulders.  We seek to find out what our sole purpose in life is and what role we play, when we're all the same. That's why people who love their job say, "I never work a day in my life." That's because they were built to do so. That's not a reason, responsibility, or purpose, it's just a part of who you are.
        The reason why I say that is because sooner or later you have to realize that instead of things that you're "supposed" to do. How about do things to your maximum potential in order to achieve what you love? Just go about doing it the right way and a lot of doors open. Think of it this way, all the hard work that you're doing to reach what you'll ultimately unconditionally love, is going to not only teach you but also they'll be related to the things you love doing! So either way, it's a win win situation. Where there's a will, there's a way; just know that it'll have some give and take.
                                            We Build Our Own Futures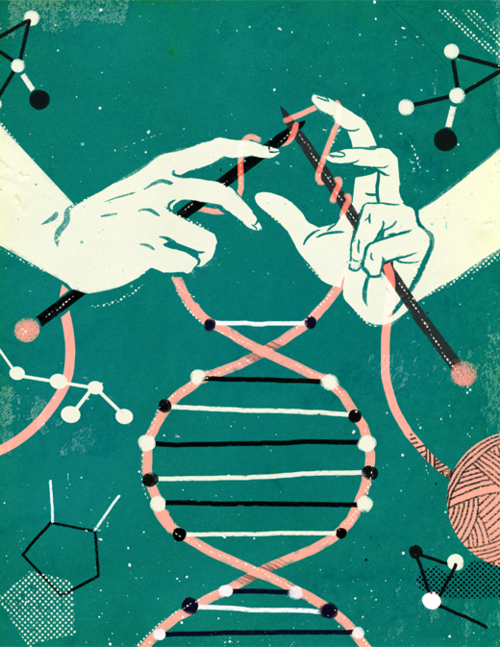 Now this is the hardest part for people to pay attention to because it seems like a load of bull if you can't understand this. Every single movement of anything and idea from anyone is a MIRACLE. Yes, you heard me right, a miracle. A lot of people would like to believe that's exaggerated, I'm sure. Think of it from this perspective, how do you move anything on your body? Oh you have science to prove that? Okay. Well then, WHY do we move anything on our bodies? Why do we speak? How did we begin to speak? Where did the idea for communication come from? What is an idea? What is what? These are things that supposedly can be answered by the bible alone, but I feel it's deeper than that. Not disputing against the word of the bible at all, but people need to realize that a lot of the issues they're having, are a lot smaller than they believe because everything we do is a miracle… every.. single.. day. That includes typing, flapping your wrist upside down, backflips, etc. ANYTHING you name is a miracle in some form. 
        Why is that important to know or remember? Well because without life or existing in the first place, you never would have experienced such a thing. Love life, because it is the best gift you could've ever been given, and that's why life is wonderful. I hope this helps a few people out there. 
Because the blatant truth is that…